Beechcraft King Air 100 Airplane Insurance
Beechcraft King Air 100 Insurance Cost Examples
Pro Pilot and Experienced
| Coverage | Limits | Premium |
| --- | --- | --- |
| Physical Damage | $700,000 Agreed Value | $10,000 |
| Aircraft Liability | $5,000,000 Per Occurrence | $5,000 |
| Total Annual Premium | | $15,000 |
Pro Pilot and Experienced but less than 1,500TT
| Coverage | Limits | Premium |
| --- | --- | --- |
| Physical Damage | $700,000 Agreed Value | $10,000 |
| Aircraft Liability | $2,000,000 Per Occurrence | $3,000 |
| Total Annual Premium | | $13,000 |
Owner Pilot and Experienced
| Coverage | Limits | Premium |
| --- | --- | --- |
| Physical Damage | $700,000 Agreed Value | $10,000 |
| Aircraft Liability | $1,000,000 Per Occurrence | $3,000 |
| Total Annual Premium | | $13,000 |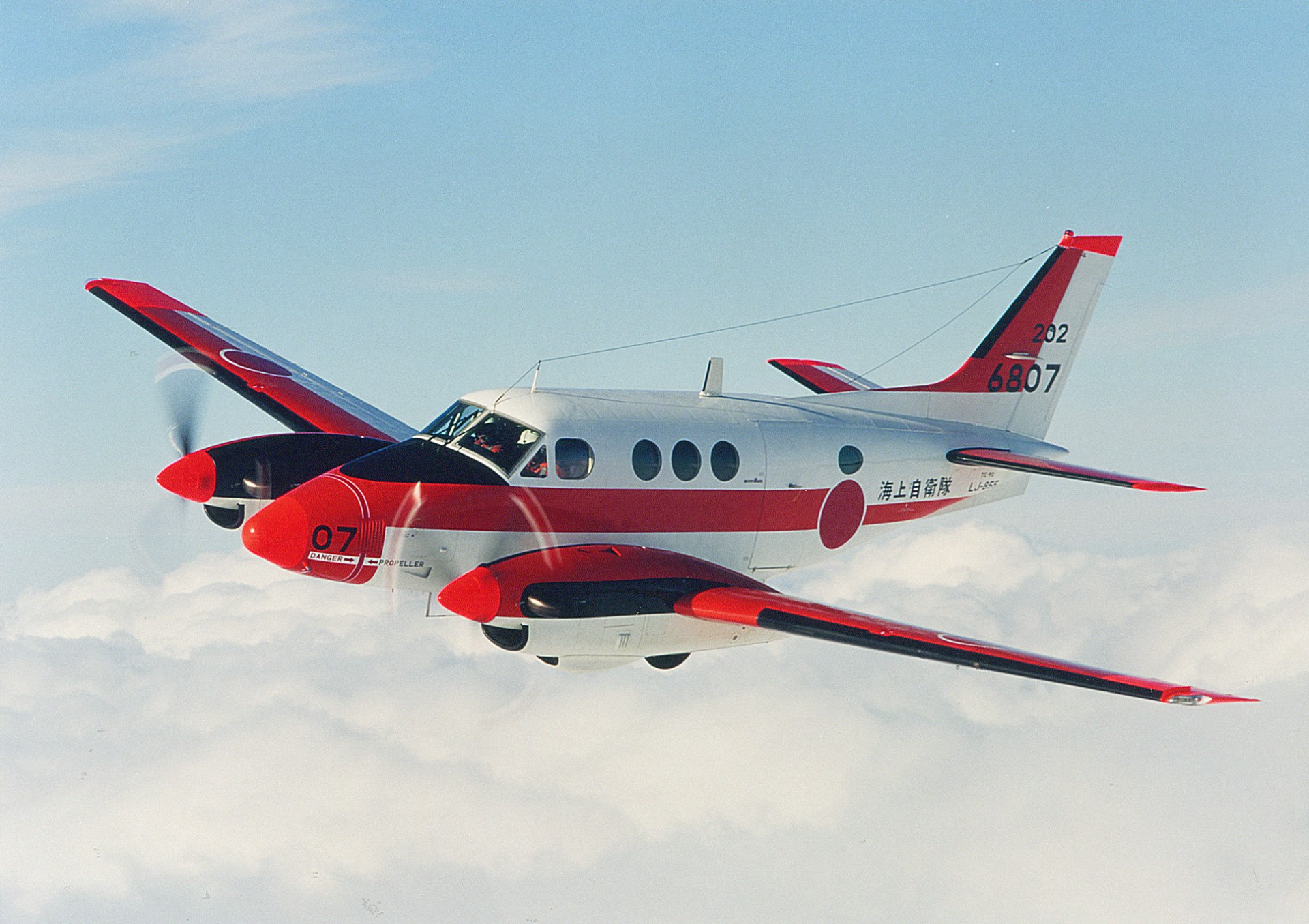 The King Air 100 is a modified version of the B90 model featuring a 50-inch fuselage stretch to give an additional 39 inches in length, a 7-inch taller tail, a 4.5 foot shorter wing, four extra cabin windows, twin-wheel main landing gear and two powerful PT6A-28 engines providing an estimated 20 kts more speed than its predecessor. Produced since 1969, the King Air 100 has been constructed a total of 89 times.
The Beechcraft King Air A100 Medium Turbo-prop is manufactured by Beechcraft Corp. between 1972 and 1979. The cabin measures 16.7 feet long by 4.5 feet wide by 4.8 feet tall giving it a total cabin volume of 362.5 cubic feet making it comfortable for up to 6 passengers. The baggage compartment can hold up to 7.7 bags assuming your average piece of luggage is less than 5 cubic feet. The Beechcraft King Air A100 has a maximum range (not including headwinds, high altitude, hot temperatures, or higher capacity) of 1,270 miles and a maximum speed of 269 mph.
The B100 is the first and only King Air model to be equipped with Garrett engines, featuring two 715shp Garrett TPE-331 engines instead of the Pratt & Whitney PT6s that have been standard on earlier models.
The King Air 100 holds its value despite the changing market conditions, and it comes in three variations. The original King Air 100 was produced from 1969 to 1972. It was replaced by a new version, the King Air A100 which was a military variant. The King Air B100 was produced alongside the King Air A100. Production started in 1976. Beechcraft ceased the production of A100 in 1979 and B100 in 1983.
The price of a pre-owned Beechcraft King Air 100 is between $600,000 to $800,000. The price will vary based on the year of production, accident history, model, airframe hours, interior, avionics upgrades, paint, and engine TBO.
A total of 383 King Air 100s were produced before the line was discontinued. 89 of the original King Air 100 were produced, 157 A100s were produced, and 137 B100s. As of today, 211 Beechcraft King Air 100 are still in service.
A higher risk is involved when less experience pilots operates a King Air 100. Also, pilots above 72 years looking for new insurance company relationships are risk areas for insurance.
Underwriters require pilots to have completed a full-motion simulator-based training program within the previous year. In addition, qualified pilots must have 500 total hours, a multi-engine pilot license and at least a private instrument.
Most King Air 100 accidents are caused by pilot error and maintenance problems. The turboprop engines used in the King Air 100 series are safe and reliable.
King Air has a great claim history, so underwriters have sufficient information on how to rate the risk over a long period of time.
The Beechcraft 100 turboprop engine is the most popular choice in the military. It has both Pratt & Whitney PT6 engines that power it to achieve top-rated safety and reliability.
Beechcraft King Air 100 can land on shorter runways and dirt strips when necessary. It has a strong cockpit which aids its safety plus a Sperry SP2 – 200A autopilot and Sperry Primus 300 weather radar.
Beechcraft has the same authorized service centers as Cessna because they are both owned by Textron Aviation. Beechcraft Authorized Service Centers are located throughout the US and throughout the world.