Cessna 172
Cessna 182
Cessna 206
Cessna 210
Cessna 414 Chancellor
Cessna 421 Golden Eagle
Cessna Caravan
Cessna Caravan 208
Cessna Citation 525
Cessna Citation Bravo
Cessna Citation CJ1
Cessna Citation CJ2
Cessna Citation CJ3
Cessna Citation CJ4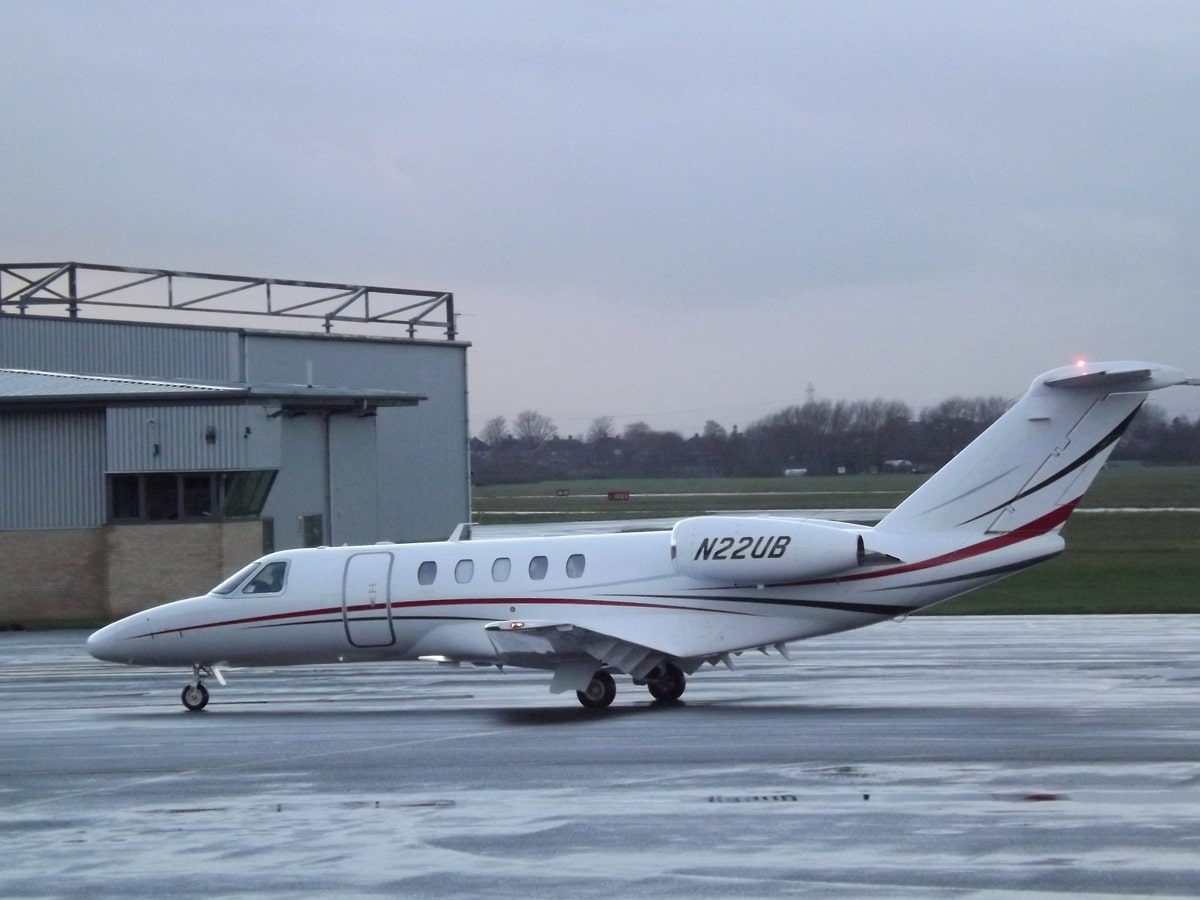 Cessna Citation Encore
Cessna Citation Excel
Cessna Citation I / 500
Cessna Citation II/SP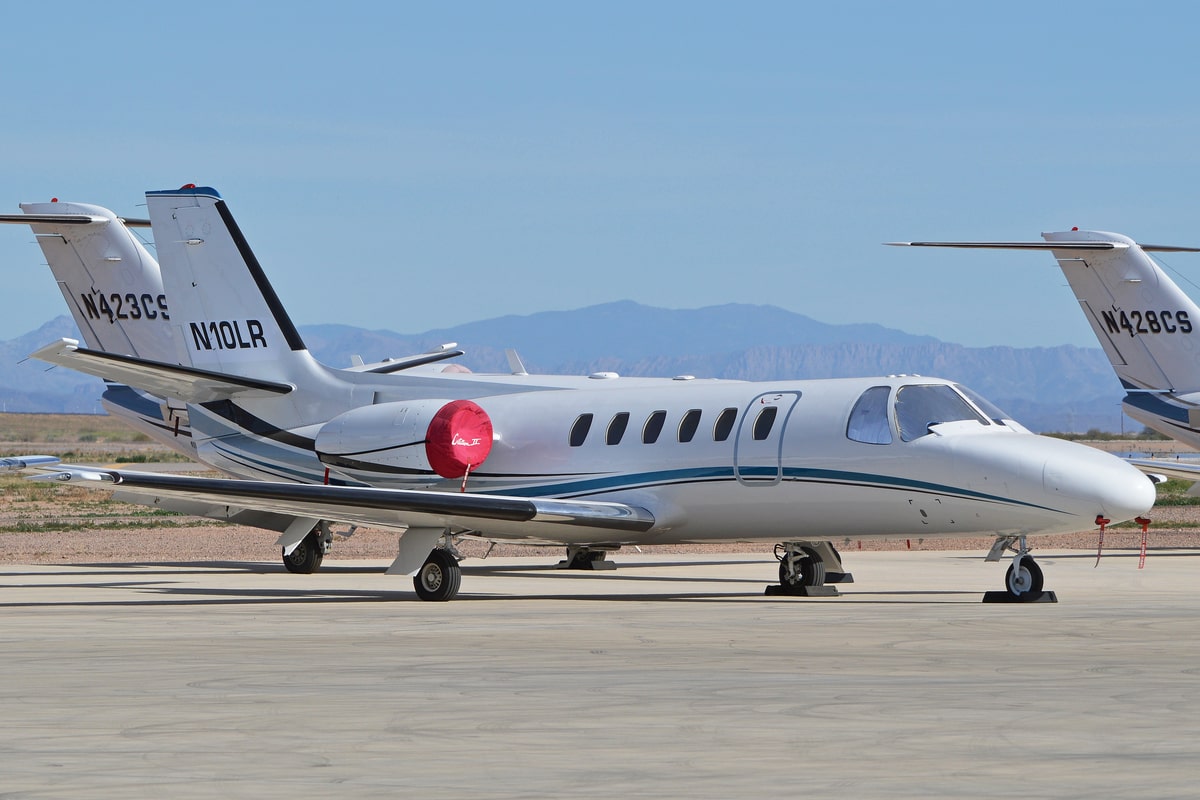 Cessna Citation III
Cessna Citation Latitude
Cessna Citation Longitude
Cessna Citation M2
Cessna Citation Mustang
Cessna Citation S/II
Cessna Citation Sovereign
Cessna Citation V / Ultra
Cessna Citation VI / 650
Cessna Citation VII / 650
Cessna Citation X / 750
Cessna Conquest
Cessna Conquest I / 425
Cessna Conquest II / 441
Cessna Grand Caravan 208B EX
Cessna Single Engine Piston
Cessna Insurance Cost Examples
Citation CJ4+ - Dual Pilot Typed Rated
| | | |
| --- | --- | --- |
| Coverage | Limits | Premium |
| CJ4+ Physical Damage | $7,400,000 Agreed Value | $20,500 |
| Aircraft Liability | $25,000,000 Per Occurrence | $9,000 |
| Total Annual Premium | | $29,500 |
Citation Encore+ - Owner Pilot with 1,600 Total Time
| | | |
| --- | --- | --- |
| Coverage | Limits | Premium |
| Encore+ Physical Damage | $3,300,000 Agreed Value | $21,500 |
| Aircraft Liability | $10,000,000 Per Occurrence | $5,000 |
| Total Annual Premium | | $26,500 |
Citation M2 - Owner Pilot transitioned from Cirrus and flew dual pilot for one year
| | | |
| --- | --- | --- |
| Coverage | Limits | Premium |
| M2 Physical Damage | $4,000,000 Agreed Value | $30,000 |
| Aircraft Liability | $5,000,000 Per Occurrence | $10,000 |
| Total Annual Premium | | $40,000 |
Citation has always been a twin turbine manufacturer for owner and professional pilots. They were initially created for the business market in the 70s. The Citation M2 Gen2 is new and in high demand along with pretty much all of the new delivery Citations like the CJ4+ and Latitude.
Liability premium is based on the number of seats and Use of aircraft. It typically accounts for 15% – 30% of the overall premium. The remaining 70% – 85% is from the hull value premium.
An easy way to estimate or visualize the premium for a Citation Aircraft is: 0.5%, 1%, and 1.5%
0.5% of the hull value for experienced pilots and a smooth operation
1% of the hull value for pilots over 70 years old and operations with a lot of dry leases or fractional ownership
1.5% of the hull value for new transitioning pilots from an aircraft like a Diamond DA62
The Citation Jet Pilots Association CJP is a great organization and they have annual meetings and an active members forum for the Citation.
The single pilot Citation aircraft have held their value extremely well because of the pilot shortage. There have been periods recently where Citations have gone up in value. This depends largely on the supply and demand of the market. The Citation maintenance does require the Williams International engine to be overhauled every 3,500 hours so this can affect the resale value.
The new Citations are very expensive. We have seen Citation CJ4s up to $12,000,000. That's a lot of money for a Citation, but it's a single pilot aircraft and capable of almost everything for domestic operations. When you have single or dual pilot operations with a high hull value it is very important to provide exceptional detail for the pilots and flight operations so the underwriters are familiar with the risk.
Citations have had great claims history because they are such a great manufacturer. There are over 7,000 Citations in the market. Insurance companies know Citation and how to properly rate the risk.
Anyone who's ever heard the word Citation jet knows they're the most reliable corporate jets. Citation has maintained an impeccable reputation by creating the Citation Jet Pilots Association which has annual and local meeting get togethers to focus pilots attention on aircraft operations, safety management, and accident investigation. The accident investigation part is very important in bringing awareness. Each year they have a pilot talk about several different Citation accidents and the causes.