Pilots, aircraft owners, manufacturers, and everyone in the aviation industry constantly face risks of different kinds, and insurance coverage is the best way to counteract such risks. Over the years, several insurance companies have cropped up, providing insurance for people in the aviation sector. This article will introduce 20 aviation insurance companies you should know about.
20 Aviation Insurance Companies
AIG
American International Group Inc. AIG has existed for over 70 years. It offers services in major hubs throughout the United States and in over 215 countries around the world. AIG's aviation division has a team of over 80 underwriters with access to dedicated professionals and knowledgeable attorneys. AIG's aviation division can quote any line of the aviation business. They like large Products Liability, large vertical and horizontal aircraft fleets, airports, and light aviation through their online quoting portal. They have recently avoided single-ship helicopter policies and withdrawn from writing aviation workers' compensation. AIG has a separate light aviation division that quotes piston aircraft.
Global Aerospace Inc.
Global Aerospace has provided aviation insurance for over 95 years. Its headquarters are in London, with offices in France, Switzerland, Germany, and Canada, with six offices in the United States. Global Aerospace makes innovation and creativity a central focus when providing customized services to its clients. Over the years, they have built a name and reputation that their clients trust. Global Aerospace has the most senior aviation underwriters for large fleet policies, Part 135 Charter and management companies, helicopter fleets, professional liability, and Errors & Omission. They are also very active in the Unmanned Aerial Vehicles/ Drones industry and light aviation for piston-powered aircraft.
Starr Companies and Starr Aviation
Starr is another leading aviation insurance company on six continents and 128 countries, with subsidiary companies in the United States, Bermuda, Hong Kong, China, Malta, and Singapore. It was founded in 1919 by Cornelius Vander Starr. Maurice Greenberg is the Chairman of Starr Companies. Mr. Greenberg retired as Chairman and leader of AIG after working there for more than 40 years.
Starr Aviation is very competitive in the owner-flown turbine aircraft market, light and heavy helicopters, light aircraft, and aviation workers' compensation. Starr has a combination of senior and junior underwriters who actively write new business. Starr can write just about anything for aviation, including workers' comp, light aircraft, heavy aircraft, flight schools, airports, and product liability. Starr Aviation is one of the few companies offering non-owned aircraft liability for fixed and rotor wings. Additionally, Starr Companies provides other insurance services apart from aviation.
Old Republic Aerospace
Old Republic Aerospace has been committed for over 35 Years to providing insurance services to aviation industries in the United States and Canada. Old Republic Aerospace is a subsidiary of Old Republic International Corporation that has earned a good reputation for rendering excellent services to its clients. Old Republic International Corporation is rated A (Excellent) by A.M Best and A+ by Standards & Poors. Old Republic Aerospace has partnered with NATA Group Safety Plan for a competitive workers' compensation policy. The program currently offers a 12.5% broker commission for all new business and features a Good Experience Dividend* (GED) that pays out over three years. Performance is based on the group, not the individual. Old Republic is also very active in industrial aid corporate aircraft, flight schools, and light aviation piston aircraft.
USAIG (United States Aircraft Insurance Group)
USAIG was founded in 1928 by Reed McKinley Chambers and David C. Beebe. It is recognized as the first aviation insurance company in the U.S. USAIG comprises member firms with a financial strength rating of A to A++ from A.M Best. USAU underwrites for the member companies of USAIG. USAIG no longer quotes Aviation Workers' Compensation but is very active in corporate aircraft fleet policies, professionally flown industrial aid aircraft, Unmanned Aerial Vehicles, and Products Liability. USAIG has a program called Performance Vector for high-quality industrial aircraft pro flown aircraft, which includes, at no additional cost, safety management systems and training-focused programs.
Allianz Insurance Company
Allianz is over a century old, with knowledge and experience serving the aviation industry. It was founded in 1915 and has since provided insurance services to aviation industries and aircraft, ranging from small-sized to large fleets. It has offices in more than 70 countries with networking partnerships worldwide. It can render services to over 200 countries and territories. Allianz has a team of senior aviation underwriters focusing on strong broker relationships. Allianz can write large limits of hull value and liability for corporate aircraft, airlines, product liability, and airports.
IAT Insurance Group
IAT's headquarter is in Raleigh, North Carolina, and Bill Cunningham is the CEO. It has over 30 offices across the United States and was rated A (Excellent) by A.M Best. It is a small, privately-owned company, founded in 1991, and currently has about 1000 employees in eight operating divisions. The aviation division of IAT was introduced in 2018 to insure aircraft with values less than $5,000,000, including experimental aircraft. IAT can write liability limits up to $5,000,000. IAT mainly focuses on owner-flown piston, turbojets, and turbine aircraft. Despite IAT being newer to aviation insurance, its team of underwriters is very senior in the industry and has highly defined underwriter guidelines. IAT provides the much-needed additional capacity in the middle-value aircraft insurance market.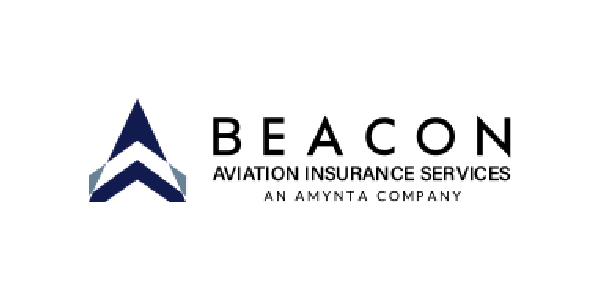 Beacon
Beacon Aviation Insurance was established in 2008 in Sarasota, Florida, as an aviation workers' compensation insurance company for AM Trust and has since moved into the general aviation market in 2023. It is an Amynta company that offers insurance services, including aviation insurance. The president of Beacon is Bennett Goldblum. Beacon provides insurance coverage for light aircraft, flight schools, flying clubs, and corporate aircraft. Beacon offers additional capacity in the tight market space of mid-value aircraft ranging from $100,000 to $4,000,000 hull value. Beacon has mentioned they are more interested in well-qualified pilots than low-time transition pilots.
Chubb
Chubb was established in 1935 and has been available to cover insurance for airline operators, aircraft manufacturers, makers of aviation parts companies, airports and airport services, and aviation products liability policies. They are experienced underwriters and deliver high-standard services to their policyholders and brokers. Chubb can do monoline auto policies, unlike Preferred Aviation and NHIP, meaning it can be a standalone policy for autos without a property policy.
Preferred Aviation Underwriters
It was established in 2005 by Thomas Adderhold and Kimberly Stufflet when they formed a partnership. Its headquarters is located in Duluth, Georgia, specializing in aviation property insurance, auto, and marine insurance industries. Preferred does not do monoline auto policies for autos operating onto the flight line unless tied to a property policy.
NHIP (National Hangar Insurance Program)
NHIP (National Hangar Insurance Program) NHIP was founded by Ron Davis in 1991 to provide solutions to the insurance needs of the aviation industry. It provides aviation-related insurance for hangars, parts, tools, mobile equipment, fuel trucks, and everything else in an airport.
NHIP is headquartered in Tulsa, Oklahoma. The policies are underwritten through A J Gallagher on Travelers Indemnity Company of Connecticut paper. NHIP can not do monoline auto policies. There needs to be a property policy attached to their auto policies.
Travelers Insurance Company
Travelers Insurance Company is an American insurance company. It takes up general aviation risks and other risks. It was founded in 1864 in Hartford by James Patterson and became the first company in 1865 to offer more than one type of insurance. Travelers started providing aviation Insurance in 1919. Its headquarter is in New York City, and it was incorporated in Minnesota. It operates in the United Kingdom, Ireland, Singapore, China, Canada, and Brazil. Regarding aviation, Travelers is not directly involved in aviation-related policies unless through the National Hangar Insurance Program (NHIP) or property policies of aviation companies not on the airport.
Lloyds of London
Lloyds of London was the first aviation corporate body to write an aviation insurance policy in 1919. It is an association in London, and the company's origin can be traced as far back as 1692 on Lombard Street. Lloyds was founded by Edward Lloyd, providing services to over 200 countries and territories. Lloyds is not an insurance company but a corporate body comprising financial backers that come together to pool and spread risk. It is governed by the Lloyd's Act 1811. The Lloyds market does do a lot of internationally based corporate aircraft. They are typically not involved in N-registered US-based aircraft, but they will do US-based products liability, commercial general liability, and airports.
ABC (Aircraft Builder Council)
ABC focuses on Aviation products liability insurance and product liability for aerospace manufacturers, major services, and repair organizations. The council was established in 1954 when there was barely an open market for product liability insurance. ABC was formed by a group of aviation product liability coverage companies, brokers, and insurers who came together to benefit manufacturers in the aviation industry.
Since 1954, ABC has remained the leader in its aviation genre and provides three coverage options, including product recall coverage through Hiscox. The council's leading underwriters are Chubb and Global Aerospace.
AXA XL Insurance Company
AXA XL is an insurance and reinsurance company that offers a wide range of aviation insurance options. They provide services in over 200 countries and territories, and their aviation coverage extends to traditional and specialized companies, from component manufacturers to airport operators. AXA merged with XL in 2020 and is now called AXA XL. They don't do light aviation or owner-flown operations very regularly. They also don't do aviation workers' compensation. Their primary underwriting appetite is professionally flown turbine aircraft, vertical placements of large limit policies, and industrial aid helicopters.
London Aviation Underwriters (LAU)
LAU offers aviation insurance solutions for general aviation risks, airport premises liability, and non-owned aircraft liability throughout the U.S. Founded in 1980 by Michael E. Charlesworth, LAU started in Alaska but has expanded its operations by writing risks in all states through selected producers. LAU is the leading insurance provider for lower-time pilots transitioning into larger, more expensive, owner-flown aircraft. LAU is less of a market for pro pilots. They prefer owner-flown aircraft. LAU's most significant market share of aircraft models is the Cirrus Aircraft.
Great American Insurance Company
Great American Insurance Company specializes in placing hull, liability, and excess liability for diverse aviation-related risks. They offer insurance on a 100% or quota share basis for various aviation coverage. Great American is the aviation insurance company that can quote anything for a premium, typically unique or riskier operations such as older pilots, student pilots, low experience transition pilots into bigger, more expensive aircraft, accounts with a high loss ratio, etc. Great American's team of underwriters is very experienced and essentially owns its market of unique flight operations.
QBE
Founded in 1886 as a marine insurance company in Townsville, Australia, QBE now offers aviation insurance and has grown to be a global leader in aviation insurance. QBE offers creative coverage solutions for pilots and aircraft owners in a wide range of aviation risks, from light aircraft to corporate jets to major airports. QBE Aviation has undergone several management changes and, as of 2023, is in a strong position to build its aviation portfolio back into a powerhouse.
USSIC (U. S. Specialty Aviation Insurance Company)
US Specialty Insurance Company provides a wide range of fixed wing, rotor wing, and other aviation insurance products for general aviation and non-standard aircraft risks. USSIC is part of Tokio Marine, with financial ratings of A++ from A.M. Best and A+ from S&P Global Ratings. USSIC focuses mainly on light aircraft with a hull value of less than $1,000,000 and liability limits of $1,000,000.
WBA (W. Brown & Associates)
W. Brown is a managing general underwriter (MGU) for Sompo International (SI), offering aviation coverage in all 50 states in the U. S. They specialize in 100% policies and provide a wide range of insurance products. Founded in 1987, W. Brown has become a reliable insurance carrier in the aviation industry. W. Brown has a team of very experienced aviation underwriters that focus on mid-market aircraft with hull values less than $10,000,000. They have an online quoting system for light aviation and are a significant player in the owner-flown turbine market.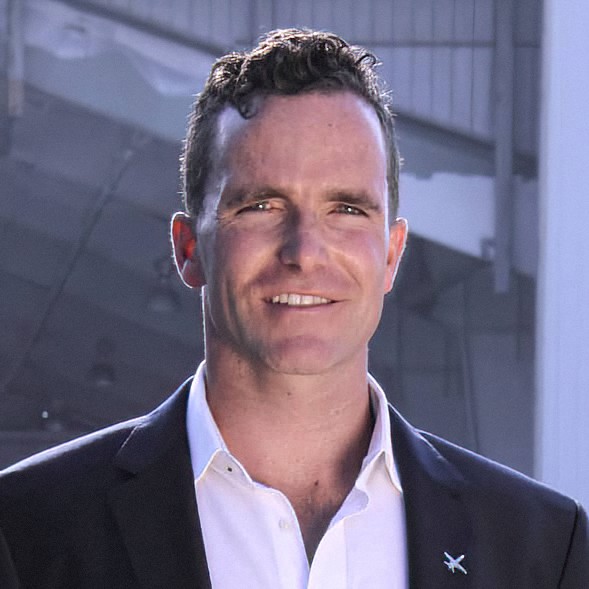 Graduated from the University of North Dakota with a degree in Commercial Aviation as a Pilot and Flight Instructor. My first professional job was working for Cirrus Aircraft as an instructor.