BasicMed is an alternative to the third-class medical certificate. It allows pilots flying as PICs to fly without holding an FAA certificate as long as they meet the BasicMed requirements. 
In July 2016, The U.S. Congress passed legislation, enforcing the FAA Extension, Safety, and Security Act of 2016 (FESSA), which includes BasicMed. It is an optional way for GA pilots to get medical eligibility to fly as PICs in certain aircraft and conditions.
The BasicMed relief has been approved in the following states:
The United States
The Commonwealth of the Northern Mariana Islands
Mexico
The Bahamas
The Dominican Republic
Puerto Rico
American Samoa
The Federated States of Micronesia
Guam
Republic of the Marshall Islands
The U.S. Virgin Islands,
and the Republic of Palau.
What are the Benefits of BasicMed?
BasicMed offers more flexibility for licensed pilots as regards health limitations. Under BasicMed, pilots can fly despite the health concerns that may have disqualified them under the stricter third-class medical certification.
Another advantage is that you don't need a flight physical with an Aviation Medical Examiner. You only have to be examined by a state-licensed physician. This benefits the pilot as it saves time. They can have their BasicMed exam and annual exams on the same day.
One great advantage of BasicMed is also the privacy of information. Pilots flying under BasicMed privileges don't have to turn in their medical reports. All they need to submit is proof of examination. Pilots will then keep the original copy of the Comprehensive Medical Examination Checklist and medical education course completion certificate.
BasicMed exams for pilots over 40 are required every 4 years which increases the timeframe of recurrent examination. Hence, it's less time-consuming for pilots.
What are the Requirements for BasicMed?
To operate under BasicMed, you must meet some requirements. In the following sections, we will break down the requirements into general requirements, aircraft requirements, and operating requirements, for better clarity.
General Requirements
The main requirements for pilot's privileges under BasicMed are:
A Valid U.S. driver's license: You must have a current and valid U.S. driver's license to operate under BasicMed. Since it's restricted to the United States, a foreign or international license will not suffice.

Any restrictions on your driver's license, like the use of glasses or corrective lenses, will also apply while flying. Note that you can only operate under BasicMed in other states besides the U.S. only if the state authorizes it.
Medical Certification: Pilots must have held a medical certificate after July 15, 2006. Your most recent application for a medical must not have been denied or suspended. If suspended, you must obtain a new FAA medical certificate. Your special issuance must not have been withdrawn as well.
Physical Examination: You must get physically examined by a state-licensed physician using the Comprehensive Medical Examination Checklist.
Online Medical Course: You must complete an online medical course from Mayo Clinic or Aircraft Owners and Pilots Association (AOPA).
The courses offered are Mayo Clinic BasicMed Online Training Course and AOPA's BasicMed Medical Self-Assessment: A Pilot's Guide to Flying Healthy, respectively.
Aircraft Requirements
The FAA also has specifications for the kind of aircraft to be operated under BasicMed. They include:
Occupancy: The aircraft must be authorized under Federal law to carry not more than 6 occupants.
Weight: the aircraft's maximum takeoff weight must be 6,000 pounds. So, the takeoff should ideally be 6,000 pounds or less.
It must be type-certified or certified under an experimental airworthiness certificate.
Operating Requirements
The operating requirements under BasicMed are:
Occupancy: Notwithstanding the number of seats in the aircraft, under BasicMed, you cannot carry more than five passengers as PIC.
Maximum Altitude: Pilots, either VFR or IFR, should maintain a maximum altitude of 18,000 feet MSL.
Maximum Airspeed: The max speed for BasicMed pilots is 250 knots. So pilots flying a fast plane must take care not to exceed an indicated speed of 250 knots.
Flight Operation: Under BasicMed, you may not operate for compensation or hire. The exception to this is for flight instructors.
The FAA considers the compensation flight instructors receive to be for teaching, not piloting. Hence, flight instructors can receive compensation for teaching while operating under BasicMed.
Special Issuance for Operating Under BasicMed
Special issuance is a temporary medical certification for pilots with disqualifying medical conditions. Under BasicMed, you require only one special issuance medical certificate for each condition. Hence, only pilots with medical conditions that have been found eligible for special issuance can operate under BasicMed.
The FAA lists the medical conditions that require a special issuance. They include:
Mental Health
Personality disorder severe enough to have repeatedly manifested itself by overt acts
Psychosis
Bipolar disorder
Substance dependence within the previous 2 years.

Neurologic
Epilepsy
Disturbance of consciousness without satisfactory medical explanation of the cause.
A transient loss of control of nervous system functions without a satisfactory medical explanation of the cause.

Cardiac
Myocardial infarction (heart attack)
Coronary heart disease that has required treatment
Cardiac valve replacement
Heart replacement
How to Get Certified Under BasicMed?
There are several steps to follow when applying for BasicMed:
Step 1
Ensure you meet all the BasicMed requirements mentioned earlier before you can fly under BasicMed.
Step 2
You must get physically examined by a state-licensed physician. Before going for the physical exam, complete your portion of the FAA 8700-2 Comprehensive Medical Examination Checklist (CMEC) form. You are required to answer questions about your medical history and other individual information in section 2.
In section 3, the physician will review your responses and examine each item listed following the checklist. The physician will also determine if a medical test is needed. If the physician is satisfied that your medical conditions won't affect flight safety, they will sign the form and complete the information required.
Once you have completed the CMEC, it should be filed in your logbook, and your medical information is considered private by the FAA unless requested for investigation or inspection. This medical examination is required every 4 years to act as a PIC under BasicMed.
Step 3
The next step is to register and complete the approved online self-assessment medical training course. The approved course providers are Mayo Clinic and Aircraft Owners and Pilots Association (AOPA), and the courses are free. Typically, the course should take about an hour to complete.
Once you've completed the course, you will certify that you've completed the CMEC and will provide information about yourself and the physician. After this, it will be sent to the FAA and you will be given a course completion certificate. These courses have a 24 months time frame hence, they must be taken every 2 years. Store a hard copy of the certificate in your logbook.
Step 4
Comply with every BasicMed requirement when flying as a PIC. This includes the aircraft and operational requirements too. When flying, carry your driver's license and other required documents.
Transitioning to BasicMed may affect your pilots liability insurance, so check with your broker before making any decisions.
Frequently Asked Questions
What is BasicMed?
BasicMed is an alternative to third-class certification, enacted by the U.S congress under the FAA Extension, Safety, and Security Act of 2016 (FESSA) on July 25, 2016. BasicMed ensures pilots who meet the requirements can operate as PICs.
What do you have to do to maintain BasicMed privileges?
To maintain the BasicMed privilege, you must take the recommended free self-assessment courses 24 months after your initial certification. Also, you must revisit the state-licensed physician every 48 months for medical re-examination.
Is BasicMed Privilege Authorized in Every Country?
No, BasicMed is limited to the United States and a few countries that authorize BasicMed. It is not authorized by the International Civil Aviation Organization (ICAO) because it doesn't meet internationally-agreed medical standards.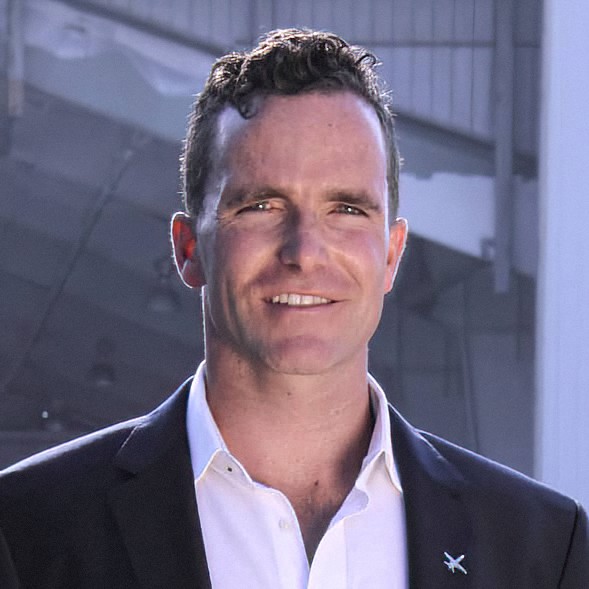 Graduated from the University of North Dakota with a degree in Commercial Aviation as a Pilot and Flight Instructor. My first professional job was working for Cirrus Aircraft as an instructor.