Part 141 of the Federal Aviation Requirements (FAR) provides an alternative to Part 61. Although Part 61 is more flexible, making it an excellent option for part-time students, it requires more flight hours for a training pilot to be certified. Part 141 flight schools provide a more stringent, formal training program regulated by the Federal Aviation Agency. This leads to more rigorous and professional training in a shorter period.
In this article, we will explain what Part 141 flight training is, its requirements, and eight popular Part 141-approved flight schools for you to choose from.
| | | |
| --- | --- | --- |
| License Classification | Part 61 Flight Time | Part 141 Flight Time |
| Private Pilot License | 40 hours | 35 hours |
| Commercial Pilot License | 250 hours | 190 hours |
What is Part 141?
Part 141 is a FAR regulating flight schools and training instruction operations. Training under Part 141 is more formal and regulated compared to Part 61 flight training. While part 61 is a more flexible training that flight instructors can fine-tune, it requires more flight hours for certification. Part 141, on the other hand, requires a shorter flight time for licensing, making it an option for full-time students looking to save on full-time costs.
However, flight schools under Part 141 must be approved and adopt a structured training program and syllabus approved by the FAA. These schools must have the necessary facilities, including a business office, main base of operations, instructors, pilot briefing areas, aeronautical knowledge training facilities, use of airports, and satellite bases.
8 Popular Part 141 Flight Schools
Aspiring pilots must choose a Part 141 flight school that suits their needs. Several schools are located throughout the United States, each with unique features and benefits. Below is a list of eight popular Part 141 schools approved by the FAA:
Purdue University Department of Aviation Technology 
Purdue University was formerly called Lafayette Aviation, located in West Lafayette, Louisiana. It was purchased by Niswonger and Purdue Research Foundation in 2015 and renamed Purdue University.
In 2017, the FAA approved Purdue University Department of Aviation Technology's Part 141 flight school certification, marking a new milestone for the university, which previously offered flight training under Part 61 only. Now, Purdue can offer a more structured flight training syllabus for aspiring professional pilots. 
Embry-Riddle Aeronautical University (ERAU)
The Embry-Riddle Aeronautical University is an Aviation Accreditation Board International (AABI) accredited and FAA Part 141 certified private university. It offers a syllabus-guided training program that produces professional pilots with bachelor's degrees, which several major airlines prefer. 
With its main campuses in Daytona Beach, Florida, and Prescott, Arizona, Embry-Riddle Aeronautical University is recognized as the largest accredited university specializing in aviation and aerospace.
John D. Odefard School of Aerospace Sciences, University of North Dakota (UND) 
The University of North Dakota, Grand Forks School of aerospace sciences, is one of the first aviation programs accredited by the AABI. The John D. Odegard School of Aerospace Sciences operates one of North America's largest fleets of civilian aircraft. 
John D. Odegard School offers undergraduate, graduate, and doctorate programs with mandatory flight course requirements. In 2016, the FAA congratulated the school for implementing a fully functional Safety Management System (SMS), making it one of the first Part 141-certified schools to have an acceptable SMS. 
Western Michigan University (WMU) College of Aviation 
Standing proudly as the only public university in Michigan to offer a comprehensive aviation program, Western Michigan University College of Aviation has decades of aviation experience and reputation. It is also accredited and certified by the Aviation Accreditation Board International, FAA, and MDOT. 
Western Michigan University College of Aviation is a Part 141 flight school that offers private, commercial, multi-engine, and flight instructor courses, among others.
Kansas State University (K-State) Aviation 
The Kansas University's K-State professional pilot degree option is Part 141 approved, offering a more structured and shorter aviation program for aspiring experienced pilots. The university offers both Bachelor's and associate degrees and is currently the only university in Kansas offering pilot training. 
With a large regional airport steps away from the classroom, K-State students have the incredible opportunity to learn and practice with great frequency.
California Aeronautical University (CAU)
California Aeronautical University has Part 141 approval for its main campus in Bakersfield and its flight centers in Ventura and San Diego. It is also currently seeking Part 141 approval for its campus in Arizona. CAU offers associate's and bachelor's degree levels under Part 141 at its flight schools. 
ATP Flight School 
Airline Transport Pilot Flight School operates the largest fleet of training aircraft in the world. The school offers independent flight training and flight training for the colleges and universities that partner with them. 
ATP Flight School has an AABI accreditation and is certified under Part 141. With nearly a decade of experience, it boasts a track record of first-class collegiate aviation programs. 
Utah Valley University (UVU)
With a high standard of safety and training, Utah Valley University offers a Bachelor of Science in professional pilot courses under Part 141 training. These courses prepare students for jobs and employment with U.S. and international airlines, cargo carriers, and corporate flight departments. 
The FAA approves UVU facilities, and the university follows FAA standards. Its graduates leave with a minimum commercial pilot certificate and are afforded the option of additional certifications.
Sunset Aviation Is Here To Serve You After Part 141 Graduation
The eight Part 141 flight schools listed above present aspiring pilots with many fantastic opportunities to receive the training and instruction they need to get into the air as soon and as safely as possible. No matter which flight school you choose, Sunset Aviation Insurance will assist you with all your aviation insurance needs upon graduation. Whichever aviation branch you decide to enter, we offer a wide range of insurance coverage that will protect you, your passengers, and your aircraft as you embark upon your exciting new career.
Once you're certified, contact Sunset Aviation Insurance to learn about the best coverage options available for you. We look forward to welcoming you into your new career and protecting you along your journey.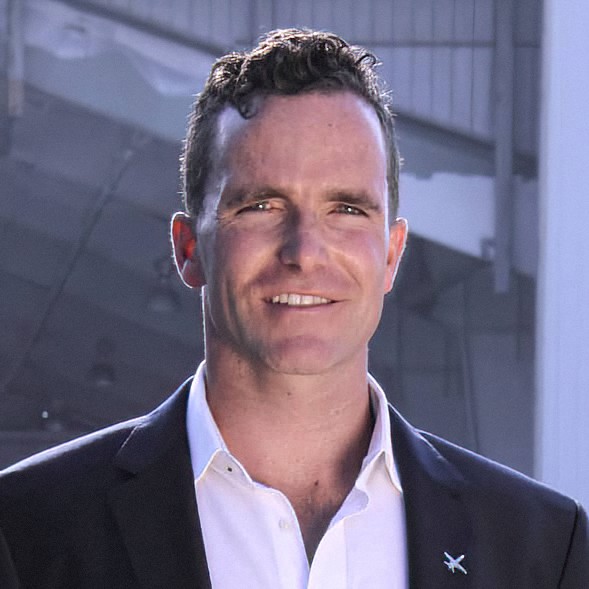 Graduated from the University of North Dakota with a degree in Commercial Aviation as a Pilot and Flight Instructor. My first professional job was working for Cirrus Aircraft as an instructor.