It was hard not to notice the premium rate increases across the board when aircraft owners and operators started receiving their 2021 insurance renewals. For many, this marked the second or even third year of consecutive rate increases ranging from 10 to 100 percent. What we're seeing is the hardening of a market that has been battered by consecutive years of shortfalls in collected premiums versus claims losses.
For about 12 years preceding 2018, excess capital and competition among aviation underwriters had been driving premiums down to levels significantly lower than they were 15 years ago. At the same time, claims expenses have dramatically increased due to higher repair costs, increased legal fees, and greater judgments on liability cases. It's no longer uncommon to read about a court awarding upwards of $100 million to a single plaintiff.
And in aviation, there is rarely a single plaintiff since many accidents impact multiple people. For example, the total cost of the Boeing 737 MAX crashes and grounding losses is estimated to exceed $2 billion, which is more than the entire global aviation insurance industry collects in premiums in any given year (and in 2020 the industry collected far less in premiums due to the number of airliners grounded during the pandemic).
Helicopters Are Getting Harder to Insure
As aviation insurance underwriters seek to replace their losses and return to profitability, they have essentially lost their appetite for high-risk, high-liability operations. One such category is single-ship rotorcraft operators who offer flights to the public in single-engine helicopters with more than six seats. Operations perceived as risky—such as heliskiing, hog hunting, aerial application (crop dusting)—and operators who have a loss history may find they have no other option than to renew at dramatically higher rates, assuming they are not dropped by their insurance company.
Helicopter "Hard to Insure" Examples
Airbus (Eurocopter) EC155 (twin-engine, single pilot + 12 passengers)
Airbus (Eurocopter) EC135 (twin-engine, single pilot + 7 passengers)
Bell 212 / 412 (twin-engine, single pilot + 14 passengers)
Bell 214 (single-engine, dual pilot + 14 passengers)
Bell 407 (single-engine, single pilot + 6 passengers)
Single-Pilot High-Hull Value Aircraft
Single-pilot turbine aircraft with high-hull values of nearly $10 million are also increasingly difficult to insure as many underwriters want to see two pilots in these aircraft. For example, the premium on a new Phenom 300 with a $9.4 million hull coverage and $50 million liability limit can run as high as $100,000 per year. For some of these operators, no one insurance company wants to carry the risk, so we have to find two or more companies who are willing to share the risk (also known as quota-sharing).
Single-pilot Turbine "Hard to Insure" Examples
Cessna Citation CJ3 / CJ4 ($9.2 million, 9-10 passengers)
Embraer Phenom 300 ($9.0 million, 10 passengers)
Pilatus PC-24 ($9.0 million, 8 passengers)
Aircraft Age
Age of the aircraft can also be a factor. As it becomes harder to source components and find knowledgeable technicians for these aircraft, maintenance costs increase. Depending on the airframe and engine models, aircraft built before about 1995 may receive additional scrutiny upon renewal.
Aged Aircraft "Hard to Insure" Examples
Cessna Citation 500/501/550/560/650 (built between 1971 and 1994)
Gates Learjet 23/24/25/28/29/35/36/55 (built between 1962 and 1990)
Grumman Gulfstream I / II (built between 1959 and 1980)
Gulfstream Aerospace Gulfstream III (built 1979 to 1986)
Mitsubishi MU-2 (built 1963 to 1986)
Mitsubishi MU-3 Diamond / Beechjet 400 / Hawker 400 (built 1978 to 1990)
What can owners and operators do to ensure they are getting the best rates possible?
First, be sure to talk to us about your operation and what you're doing to mitigate risk factors, such as sending your pilots periodically to simulator or upset recovery training, implementing a safety management system, or using factory authorized service centers or factory-trained technicians for aircraft maintenance. The more we know about your operation, the more coverage options we can find.
If you're operating one of those "hard to insure" aircraft with a single pilot, consider adding a second pilot and conducting some crew resource management training. There's little argument that two professional pilots are safer than one—even in a small jet or turboprop—and depending on the aircraft, the insurance premium savings may pay for a significant part of the second pilot's salary.
Operators of aging aircraft may consider upgrading to a similar aircraft built less than 25 years ago. While this will undoubtedly incur some initial acquisition costs, factoring in lower insurance, maintenance and perhaps fuel costs (due to more fuel efficient newer technologies) over time may make a newer aircraft a more economical choice in the long run.
Conclusion
The aviation industry tends to be cyclical, and aviation insurance is no different. While we are experiencing a hardening of the market right now, it will very likely soften sometime in the future. If you operate an aircraft belonging to one of the three aforementioned "hard to insure" groups, you may still have some options. Give us a call and we'll do our best to get you the coverage you need at the best rates possible.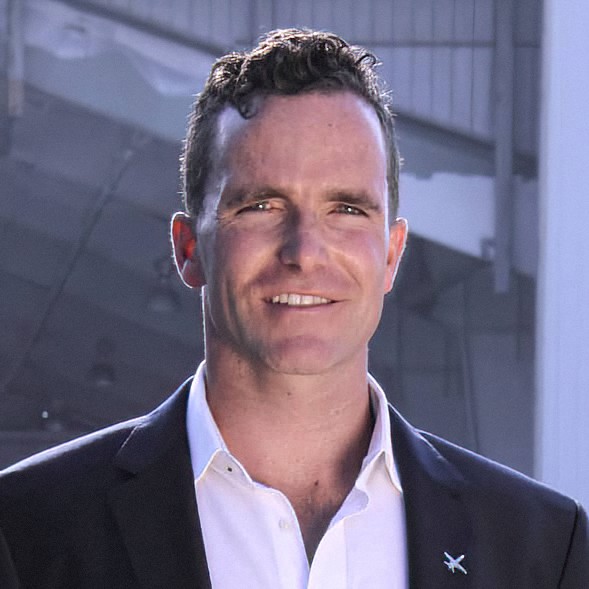 Graduated from the University of North Dakota with a degree in Commercial Aviation as a Pilot and Flight Instructor. My first professional job was working for Cirrus Aircraft as an instructor.