BasicMed, as an alternative to third-class medicals, has become a haven for several pilots, and thankfully, this new medical privilege has allowed many pilots to fly again. While BasicMed generally covers private and recreational pilots, the aircraft limitation streamlines the type of aircraft that PICs can fly under BasicMed.
This article briefly introduces ten aircraft that PICs can fly under BasicMed privileges. Such aircraft are called covered aircraft because they meet the BasicMed aircraft requirements.
BasicMed Aircraft Specification Requirements
The FAA has set BasicMed aircraft limitations and specifications to ensure the safety of PICs flying under BasicMed. These aircraft limitations and specifications will determine if you can fly under this new privilege. The main specifications include
Maximum of 6 occupants
Maximum of 6,000 pounds (lbs)
PICs must not fly the aircraft for hire or compensation
10 Aircraft Eligible for BasicMed
Cessna 172
The Cessna 172 Skyhawk is a light aircraft manufactured by Cessna Aircraft Company. It is a high-winged sturdy plane that operates using a single-engine Continental O-300. The Cessna 172 was developed from the Cessna 170 and has been in production since the aircraft first took first flight on June 12, 1955. It is fitted with four seats and has a maximum take-off weight of 2,550 pounds and a top air speed of 163 KIAS.
Piper PA-28 Cherokee
The Piper PA-28 Cherokee is a family of light two to four-seat unpressurized aircraft with a single-piston engine aircraft, manufactured by Piper Aircraft for personal use, training, and air taxi. Introduced in 1960, the Cherokee is recognized as the fourth most produced aircraft. All variants of the Piper PA-28 have a maximum take-off weight below the limitation for aircraft flying under BasicMed.  
Beechcraft Bonanza
Beech Aircraft, now owned by Textron Aviation, introduced the first Beechcraft Bonanza in 1947, and its first flight was on December 22, 1945. Since there have been many models of the excellent Bonanza aircraft, and it's still in production. Generally, Bonanzas have 4 to 6 seats, and their maximum take-off weight is below BasicMed's 6000 pounds limitation.
Cirrus SR-22
Developed from the Cirrus SR-20, the Cirrus SR-22 is very popular among private pilots. It was produced in 2001 by Cirrus Aircraft and is powered by a single Continental O-300 piston engine with 310 horsepower. The Cirrus SR-22 can seat four or five occupants, and its Airframe Parachute System, sophistication, and class make it a favorite. The maximum take-off weight of this plane is 2272 pounds, and it can reach a height of 17,500 ft. The top cruise speed of Cirrus SR-22 is 183 KTAS.
Diamond DA-20
The Diamond DA-20 is a light aircraft with a sleek design. Manufactured by Diamond Aircraft Industries, the aircraft was introduced in 1992 and is still being produced. It is a two-seat low-wing aircraft with a single engine certified for night VFR. The Diamond DA20 was designed for training and private flight. The two variants are Diamond DA20i Katana and Diamond DA20-C1. DA20s have a maximum take-off weight of 1,764 pounds. 
Diamond DA-40
The Diamond DA-40 Diamond Star is a light aircraft designed as a four-seat version of the Diamond DA-20. Diamond Aircraft Industries built the aircraft and took its first flight in 1997. With several versions, thousands of DA40 aircraft have been made and sold. Diamond DA40 has a maximum take-off weight of 2,888 for the Diamond Da-40 NG and 2,646 for the Diamond DA40 XLT.
Mooney M20
The Mooney M20 was designed by AI Mooney and produced by Mooney International Corporation. It is a family of light piston-powered four-seat aircraft. The Mooney M20 was introduced in 1995 and is the 20th design from Mooney. It is a G. A. Aircraft, popularly recognized as Mooney's most successful aircraft. Powered by a single Lycoming Model IO-360-A3B6 engine, the series is widely known for its speed and efficiency. All Mooney M20 variants' maximum take-off weight is below the max for BasicMed.
Grumman Tiger or Grumman American AA-5 Tiger
The engineers of Grumman American Aviation designed the Tiger as an all-metal four-seat airplane for touring and training. The AA5 is a family of light aircraft, and its first variant took its first flight in 1970, and then, it was introduced in 1971. Powered by a Lycoming O-360-A4K 180 hp engine, the Grumman Tiger has a maximum take-off weight of 2400 lbs. Production of the Tiger series ended in 2006, but the aircraft is still in service today.
Van's RV-12
Van's RV-12 is a light sport aircraft designed by Richard VanGrunsven and manufactured by Van's Aircraft in Aurora, Oregon. It has a seating capacity of two: one passenger and a pilot. Built in the United States, it is sold in kit form as a home-built or complete aircraft. A single Rotax 912 engine powers the RV-12, and it was officially introduced in 2008. It has a maximum take-off weight of 1320 pounds. 
Tecnam P2008
Named after the year of introduction, the Tecnam P2008 is a light aircraft quite similar to its predecessor, P2004. One unique thing is that it's the first Tecnam aircraft built mainly from carbon fiber. Tecnam P2008 was made by Costruzione Aeronautiche Tecnam in Italy, specifically for the U.S. market. The LSA is a single-engine aircraft four-piston, a Rotax 912ULS flat four-piston engine. It has two seats and a maximum take-off weight of 1,323 pounds. 
BasicMed Has Created the Freedom to Fly Once Again
BasicMed has proven to be a vital alternative to third-class medicals, granting pilots the freedom to fly once more. Whether pilots seek training aircraft, personal travel companions, or recreational flyers, these covered aircraft cater to their varied needs. With BasicMed, pilots can confidently embrace the skies, knowing these aircraft are ready to carry them on new adventures.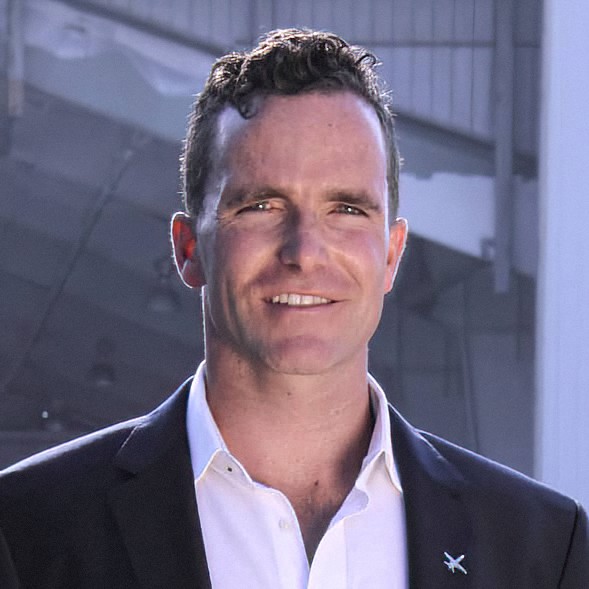 Graduated from the University of North Dakota with a degree in Commercial Aviation as a Pilot and Flight Instructor. My first professional job was working for Cirrus Aircraft as an instructor.